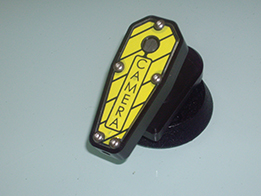 Body Worn Camera
« Go back
Camshaft was requested to package a client's existing electronics into a solution that would be capable of being worn on a police uniform.

The design needed to be capable of being produced in limited quantities for customer evaluation until a final production solution could be chosen.

We used an innovative design and designed a simple swivel joint to make it one-size-fits-all product and made use of the clip features on a police uniform.

We produced a few concept models for discussion and then quickly followed those up with a batch of cameras machined on our in-house machining centre. These units looked like production units and were used to gain valuable feedback prior to committing to injection moulding tools.

This project was on a very compressed timescale, from concept to pre-production parts in just 3 weeks.